Bishop  Kiuna of Jubilee Christian Church is one lovely humble kind Father Of Faith. Most of us call him Dad as he is there to encourage us and build us up back to the word when we go astray from the word of GOD.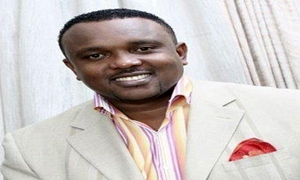 Recently there has been a heavy down pour witnessed on most parts of the country to the extent that it has been flooding in certain parts. Reverend Kiuna has this in mind  and he shares his thoughts on the Flood and how it applies in your life.
Read and be Encouraged:
"Sometimes on the news, the weather person will announce that we're under a Flash Flood Warning. That means conditions are ripe for possible flooding. Water could get out of its normal boundaries. It could overflow and increase in such a way that drainage and bayous are overwhelmed.
Just like that weather person, I'm here to announce to you today that you're under a Flash Flood Warning. Conditions are just right. You have honored God. You have been faithful.
You have passed the test. Now God is saying, "There's about to be a flood, but not with water. You're going to see a flood of My goodness, a flood of opportunity, a flood of healing, a flood of good breaks to where you are overwhelmed with God's favor.
It's beyond your expectations. It puts you into overflow." Today, get ready! Get your expectancy up. Be on the lookout for His goodness because a flood of favor is coming your way!"
Watch This Healing Rain by Michael W Smith