Gospel Is growing, and not by just a small gap but by a far big margin. Deejay Soxxy Deejay Sanch And Deejay Celeb ( Still With K-krew) are to host a new gospel show on tv station K24. If you have been on twitter you should have noticed the new avatar each of them, have as their profile pic.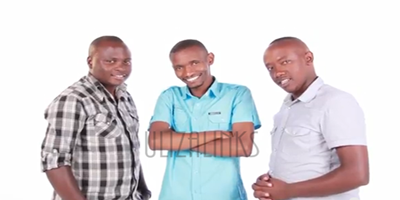 Truly, Gospel is Growing and now the word of GOD shall  reach masses all over Kenya and even all  over the world.  The New Show Is Called The Switch and will be hosted every Sunday from 10am – 1pm on K24. Please note that Kubamba will still be on Citizen Tv from 11am to 1pm with our lovely brother Deejay Moz.
We are just humbled on how Gospel is growing as now millions of Kenyans will be able to hear the word of GOD from Ntv Cross Over 101 on NTV , Tukuza on KTN , Kubamba on Citizen Tv and Now The Switch On K24. We wonder how we will be spoilt for choice on Sundays with all this shows running concurrently, anyway its Growth. Switch Nayo!!
Watch The Promo Below :
http://www.youtube.com/watch?v=MhVitokd2PE