Exiled firebrand lawyer Miguna Miguna has confirmed that he will come back to the country in November after booking a flight from Toronto, Canada to Nairobi.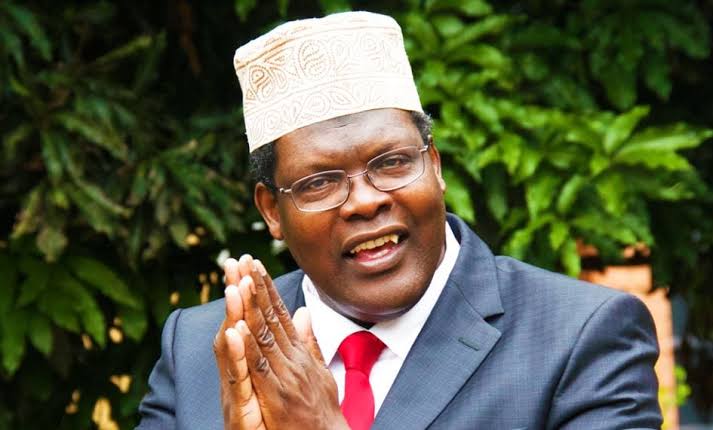 According to Miguna, who holds citizenship for Kenya and Canada, he is scheduled to arrive in the country in the morning of November 16, 2021.
"For the avoidance of any doubt, I have used my Kenya Passport that Despot Uhuru Kenyatta perforated in February 2018 to book my flight to Kenya, scheduled to arrive in the morning of November 16, 2021 at the JKIA. Let no one claim that I have used any other passport," Miguna tweeted on Friday.
Miguna was first deported in February 2018 after swearing in Raila Odinga as the 'People's President' at Uhuru Park on January 30, 2018. His passport was confiscated by authorities at the time.
On February 28, 2018 Justice Chacha Mwita ordered the government to submit Miguna's passport to the High Court and also grant him unconditional entry into the country.
The court similarly squashed an earlier decree by Interior Cabinet Secretary Fred Matiang'i that had sought to nullify the lawyer's citizenship and validate his forced exile.
On 26 March, the same year, Miguna attempted to come back to the country only to be denied entry at Jomo Kenyatta International Airport by government officials. He was similarly allegedly detained by authorities for three days.
He was later deported to Dubai, a process the lawyer claims he doesn't remember since he was sedated. This happened despite a court order issued on the same day by Justice George Odunga barring the government from forcefully removing him from the country.
The blatant disregard of decrees made by the High Court in regards to Miguna's return to the country has seen former Chief Justice Willy Mutunga vow to fly to Toronto next month and accompany the exiled lawyer on his journey back to the country.
"I am also seeking out Kenyan journalists who will accompany me on this historic journey. I have taken this extraordinary step for two fundamental reasons. The first is because of the continued, flagrant and reprehensible defiance of the Government of Kenya, its agencies and senior officials, against the numerous valid court orders in favour of Mr Miguna.," Willy Mutunga said in a statement.