We introduce our segment of helping each other grow in Faith as brothers and sisters who love one GOD.
Pastor Googz now talks about bringing our selves back to GOD when we fall down in Faith. At times we feel like NO, GOD cannot forgive me for the wrong things i have done for i am a bad person. Well, don't worry as GOD still Loves because he sent one and his only son Jesus Christ for us.
Read the devotion by Mr. Googz and be encouraged.
Today the Lord Jesus has sent me to you, who was once a vibrant, no compromising believer, but lost your commitment and fellowship with the Lord as a result of peer pressure and wrong company.
The Lord Jesus told me to tell you HE STILL LOVES and CARES FOR you..even though you have lost your moral dignity and currently you are in a lot of mess -everyone that you knew before they have turned their backs on you because of your mistakes-they have written you off because you are living with somebody who you are not legally married to, you have or you are expecting a child, you are whatever you may be, i have good news for you- God's Love for you did not diminish the day you veered off the way…here is proof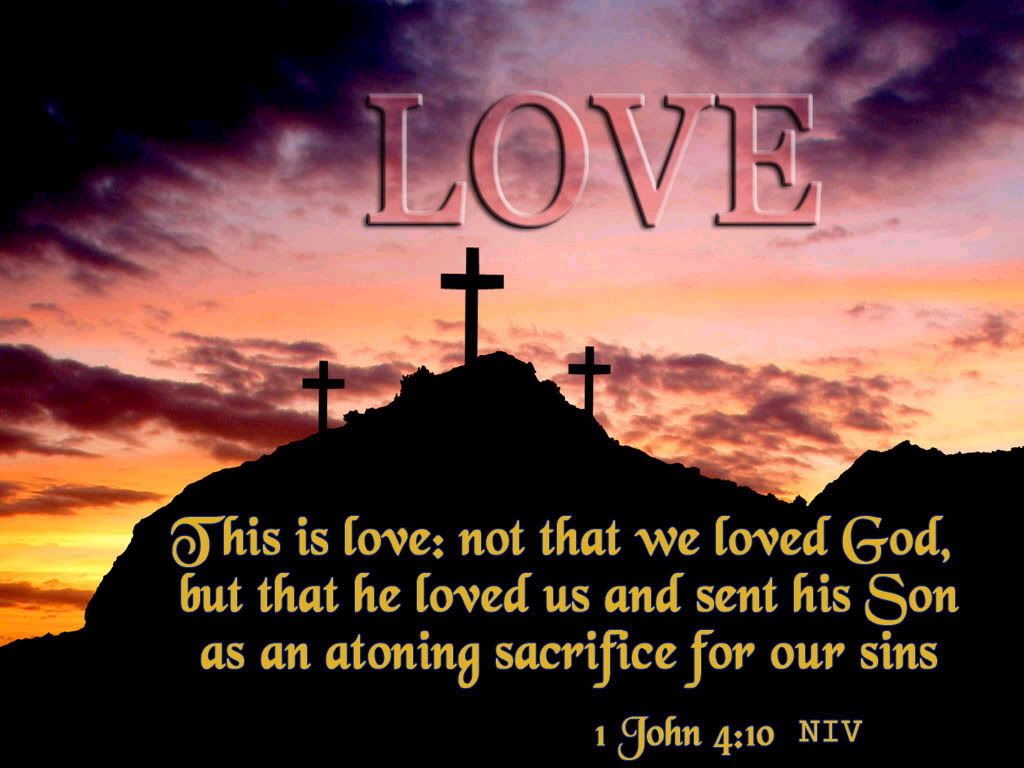 Jeremiah 31-3 The LORD hath appeared of old unto me, saying, Yea, I have loved thee with an everlasting love: therefore with loving kindness have I drawn thee.
I would love you to see that God said HE LOVES YOU with an NEVER ENDING LOVE…in other words whether you make mistakes or not His love and attitude to you does not change, as a matter of fact you are the one who is feeling like God hates you-which is a LIE from the pit of hell..satan is trying to keep you in trouble by putting guilt on you and using IMMATURE BABY Christians to criticize and ridicule you.
Christ never died for you because yu were good? He died for you while you were a filthy sinner, so now that you are born again and have just done something wrong does God now hate you for-ever, the very God who died for you while you were a sinner? No! He loves you…
Ro 5:8 But God demonstrates His own love toward us, in that while we were still sinners, Christ died for us.
My brother and my sister, arise and shine for your Lord Jesus loves you soo much..He said He leaves the 99 sheep that are okay and goes out of His way to look for you as a lost sheep to restore you, why? because you are very precious to Him.
It cost Him His life to get you He is not about to quit on you or write you off, He said.. Mathew 28-20.. and lo, I am with you always, even to the end of the age." Amen….Ne 9:31 Nevertheless in Your great mercy You did not utterly consume them nor forsake them; For You are God, gracious and merciful..HEB 13-5 For He Himself has said, "I will never leave you nor forsake you."
So what next…well simple first agree that you need help and that you have sinned before God, secondly use 1John 1-9 that says..If we confess our sins, He is faithful and just to forgive us our sins and to cleanse us from all unrighteousness.

After you have confessed your sins…turn away from them..then find a CHURCH that has and teaches the WORD of God, not the nonsense we see in other places where mediocrity and worldliness is the order of the day, stay away from any place where they are embracing this new age rubbish..because that will not help you be rooted in God..
Next thing begin to serve in church…don't miss any meetings, change your old company and get a new one that will inspire you and help you focus in your walk with God..lastly make sure your new pastor knows the whole story and follow His or Hr instructions carefully
for the idiots who will keep on referring to your past mistakes and call you by past names, they are not a factor in your life anymore. It is not what they say or think that should matter to you, let what God your father says and calls you be your inspiration…CONGRATS can't wait to hear your testimony….GOD LOVES YOU!!