This Is one of the videos that i would say skipped my mind as this two guys just look like brothers.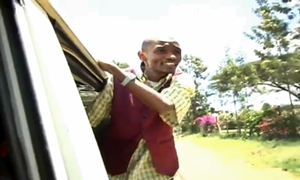 I am talking about Deejay Moz and Deejay Soxxy who you would say hold the comic part of deejays who can be comedians. They decided to go out and support the social community by acting the roles of A driver for Deejay Moz and a tout for Dj Soxxy.
Please watch below and tell us if they can fit this job.