The Chairman of the Youth Enterprise Development Fund Board, Mr. Ronald Osumba launched the 100 days Rapid Result Initiative on Wednesday 17th August at the Intercontinental Hotel.
The Rapid Result Initiative will focus on four key areas; Products & services, Processes, Partnerships and People, and will improve service delivery and undertake a series of high impact activities that will deliver tangible results for youth entrepreneurs across the country.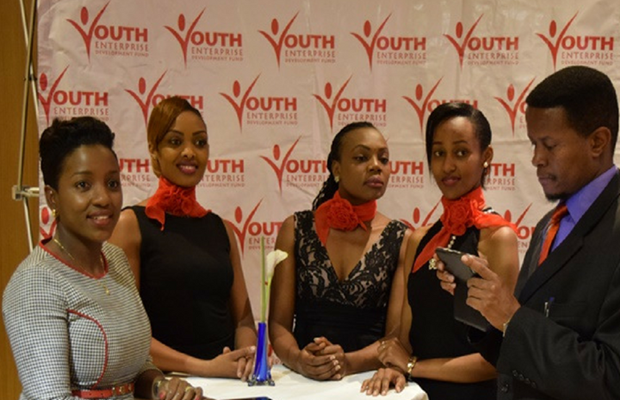 He also launched the youth fund website; www.youthfund.go.ke, a featured website that will provide quick and easy access to information on opportunities available for young entrepreneurs at the Fund.
The Youth Enterprise Development Fund was established in year 2006 to provide loans and business development services to youth owned enterprises. The Fund has so far supported over 800,000 youth with loans amounting to KES. 11.4 Billion. Even though the Fund has made remarkable progress in the discharge of its mandate youth and other stakeholders have expressed misgivings about processes and duration it takes to process loans. The Fund is therefore refocusing to ensure that it meets customer expectations.