Groove Award Winner Alemba Hype Masta known for his skills on the mic has shared his joy after a whooping 10 years. Alemba is so thankful to GOD for guiding him to his dream which was to meet his music mentors since the year 2004.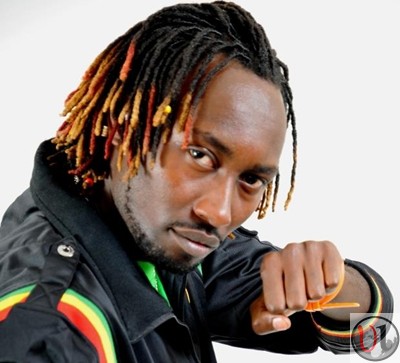 10 years later Alemba"In Heaven A Member" has met his mentor in music and he will be doing a song with him. St. Mathew is one of the persons [the other Papa San] who inspired Mc Alemba to pursue his music and now he will be releasing a song with him known as "Love Nuh War".
Alemba posted on his page :
"I started doing music in the year 2004 and in the year 2007 is when I did main stream music. I used to MC AT JESUS NITE! I love music so much and I have two JAMAICAN MUSICIANS who inspired me a lot.
1. is @papa San and the other one is St Matthew. I always listened to their music and I remember praying that one day I will meet them.
 It's been 10 yrs since I started sing and I THANK GOD WHO NEVER SLEEPS NOR SLUMBERS HIS WAY ARE NOT OUR WAYS… THAT I met with @St Matthew and we done something together… A ting cald LOVE NUH WAR.. WATCH OUT FI DIS"