Peter Kaberere of Mo Sound Entertainment is one lovely brother not only from his personality but also in the way he praises the Lord. Married to Njesh, being a chef, an artist and also add to that a business man you wonder how does he combine that ?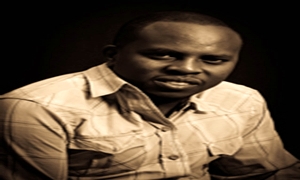 Well he had an interview on Wednesday ( Unplugged Wednesday ) on Inuka Show hosted By Kambua and Njugush of Krew.
Kaberere talked about his journey as an artiste from the days of tapes to now using Cd's and how he came through with God. Recently also Kaberere did a song with Mr.Vee called Just A Way.
Incase you missed it listen to the interview he had on Hot 96 Fm.