The first time i had this song i was like 'Wow", as the tune of this song was just amazing. Now Adawnage Band did a video for their Song Ilete Baraka which is centered on sharing the love that we have, in our beloved Country.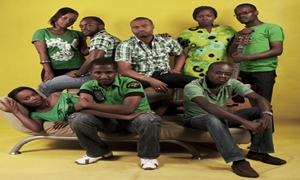 Looking at the words of the National Anthem they quote the 1st verse 2nd Line " Bless This Land And Nation" in Swahili termed as Ilete Baraka. ILETE BARAKA is a prayer song that portrays a new Kenya where there is prevailing love in the society that we live in.
Adawnage recently held one of the biggest Peace events In Kenya at Parklands Baptist with their sister Band Zidi The Band under The name Ziada Nairobi. 
Watch The New Video Ilete baraka by Adawnage Fresh And New On Uliza Links and make sure to spread the Love.
http://www.youtube.com/watch?v=HQbwCdf2HTQ