The Reality show creating a buzz now in secular world is
Big Brother Africa "The Chase"

rated 18.

The show which gives house mates an opportunity to stay in one house for 90 days with no communication to the outside world usually compete for the ultimate praise which is Millions of Kenya Shillings.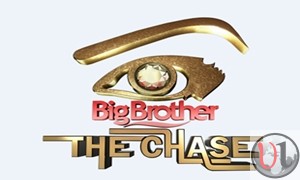 The show does not go well with the church as it promotes immoral acts and also things which are against  the Bible.
To add to this it has even gone further to permit a VIP Pass which always person over age 18 to watch exclusively "Shower Hour". This has not gone well with the Church groups in South Africa as  they have publicly condemned the show's latest season, where BBA viewers aged over 18 can sign up to a special private pass to naked videos which cost a one-off fee of R70 for the show's duration.
It's so immoral I would say but sad thing is that as Christians some of us are still hooked to watching such shows knowing exactly what it portrays.
"The service is promoting pornography because they're encouraging people to access such material," said the SA Council of Churches' Rev Gift Moerane.
On Mnet's response they said :
"The VIP section on the Big Brother website is a restricted and controlled portal," said M-Net spokesperson Lani Lombard.