Late yesterday night we were in a meeting and at the time we got news that there was an emergency at the hospital where Bishop Ben Bahati was admitted. 30 minutes later the worst which we had not thought of happened, as we got another call with news that Bishop Ben Bahati was no more.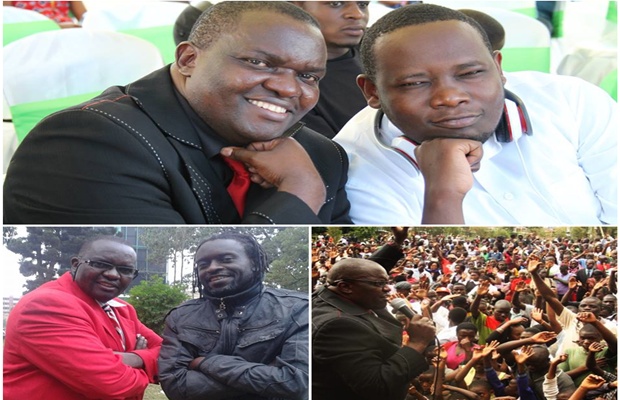 Bishop Ben Bahati left us on Monday night at 9pm when the doctors confirmed that he had breathed his last breath in this world. Sorrow bellowed from different circles as Bishop had not been just a singer but an influential father to many artistes.
Bishop Ben Bahati was admitted at Nairobi Hospital after he had a road accident while travelling from Nakuru to Eldoret.
He was just a short ways from being home (12 to 15 miles out) driving in a heavy rain and lost control of his car.
No other vehicle was involved.
His car swerved back & forth, and then crossed the highway and began rolling over ejecting Ben in the process. A "good Samaritan" who was behind him and witnessed the accident, stopped and picked Ben up into his car and took him to the hospital in Eldoret.
After initial checking and MRI, doctors determined there was surgery needed to his neck (he was experiencing numbness in his arms & legs). Following the surgery, the doctors were very hopeful for a full recovery although it was not mean't to happen.
Bishop Ben Bahati passed away on Monday night after succumbing to the injuries.
May his soul Rest In Peace