Doctors advised members of Nelson Mandela's family that his life support should be turned off court Documents showed.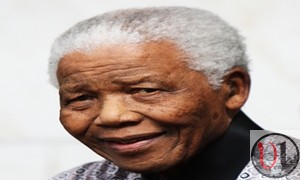 Doctors advised that Nelson Mandela's life support should be turned off because he was in a 'permanent vegetative state', court documents show.
The declaration from members of the former president's family came as part of a family dispute over the graves of three of his children.
In documents dated June 26 they said: "He is in a permanent vegetative state and is assisted in breathing by a life support machine.
"The Mandela family have been advised by the medical practitioners that his life support machine should be switched off.
"Rather than prolonging his suffering, the Mandela family is exploring this option as a very real probability."
The "certificate of urgency" document was obtained from a lawyer representing Mandela family members who had successfully sought a court order to return the children's remains to the revered South African leader's childhood home.
The legal battle was launched after Mr Mandela's grandson Mandla Mandela had them moved from the family estate in Qunu to his own village 15 miles away.
The document was presented to South Africa's Eastern Cape High Court as President Jacob Zuma reported that Mr Mandela's health had faltered and cancelled a trip to Mozambique.
Sky News