Yesterday a video of Nairobi City Council officers in the Central Business District went viral. You will probably not find your favorite smokie vendor as you walk in Nairobi CBD and that's because their trolleys were ceased.
A video of Nairobi City Council officers loading trolleys full of smokies and eggs into a truck surfaced yesterday. The City Council officers had ceased trolleys from all over town from the smokies vendors who did not have certification to run the business.
okie trolleys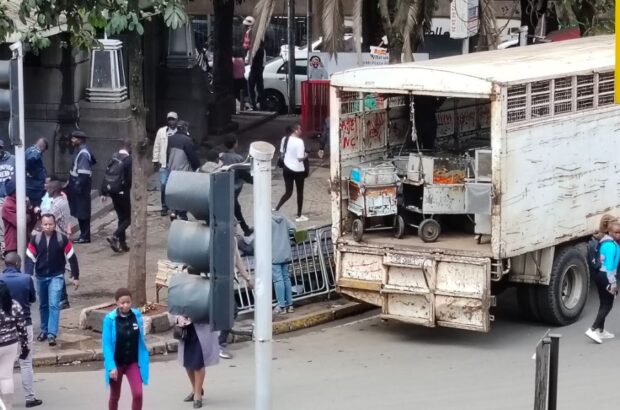 Governor Sakaja then issued an apology to the smokie vendors for how the Nairobi City Council officers handled them. The Nairobi Governor termed the manner in which the smokie vendors were handled was unfortunate.
The Governor expressed that he expected the officers to treat the vendors with dignity regardless of the occupation they take in town. He shared that the county has had good relations with traders for a year.
"This is not the way to treat Nairobians as we have continually implored our officers to treat Nairobians with dignity. We have had cordial relations with informal traders for a year but of late there have been unfortunate incidences that seek to sabotage that."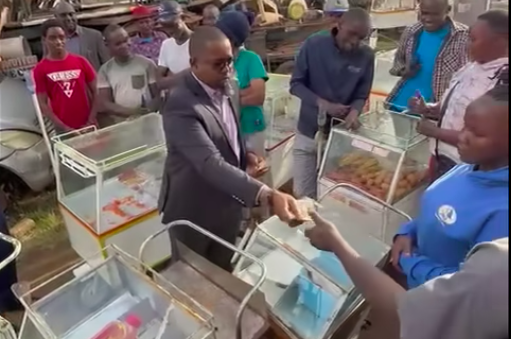 Sakaja then ordered the release of the trolleys that were confiscated and apologized to the vendors affected. He then gave them Ksh 10,000 to compensate for the troubles that they went through from the City Council Officers.
"I have ordered the immediate release of all confiscated items, apologized to the traders, and personally compensated each of them to 10,000 shillings each."
The Governor mentioned that vendors in Nairobi need the correct documentation in order to operate in Nairobi including the Medical Certificate of Public Health that ensures the safety of Nairobians.
The Nairobi Governor insisted that regardless of whether or not a vendor in Nairobi has documentation, that does not negate the fact that they are to be treated with respect. He added that they were dealing with the matter internally.