The Master Record Selector/Deejay Krowbar unveiled his son a deejay on Tukuza last Sunday.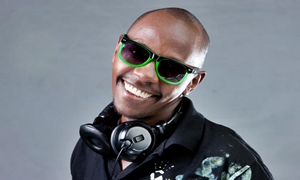 This is a surprise which many who watch Tukuza never knew about. The deejay is called Ken The Deejay and has been behind the scenes being mentored by Dj Krowbar.
We had a conversation with the new deejay here is his profile:
He is one humble guy
He has been mentored by Deejay Krowbar for sometime now.
He has featured on gospel gigs as the main disc jockey including "The Vault Event".
He will be playing music now on Tukuza when Dj Krowbar is away.
Truly Iron sharpens another