Heyz Da Brand who is a Born again Kenyan Gospel artist and a two time Groove
award winner has released the video for his new single with Ramsoh Called Amani.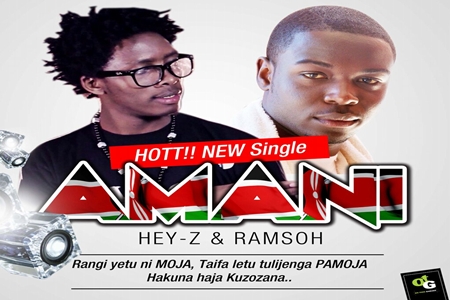 Hey-z has always been attached to the "Bongo" type of  singing and he did it again as Ramsoh brings the Bongo accent in this new Song.
Peace is the message and theirs no need for bloodshed again as we go to vote on Monday March 4th.
Watch the new video Amani Fresh and New on Uliza Links, directed by J Blessing and audio produced by Jacky B.