A segment which we introduced a while back where we share things that affect us as humans and as Christians.
On This Session we have our brother Deejay Johni Celeb who talks about Life and what it means.
Read below and be encouraged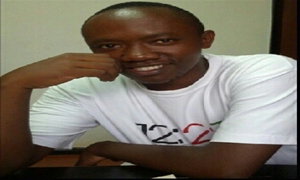 Ever been in a a situation where you felt you really needed answers to most of life questions or at least to the things which are going to happen in your life well if you haven't…i have and many a times i feel like God would have hooked us up with clues of whats going to happen or what lies ahead of us, sneak previews kinda stuff.
Life in itself is full of decisions, decisions and more decisions and interestingly they keep adding up as one matures and all of them have to be made because there is no such thing as indecision, for choosing not to decide is in itself a decision.
Psalms 139 talks of how our lives were written in a book and the book closed way Before even any of us saw the light of day…and this makes me wonder so God does know all the events in my life why doesn't He give me even one sneak preview of a major part of my future a real confirmed one…just one…it would make my life so easy and maybe help me understand a bit of the present.
Whilst this thoughts have been lingering in my head i heard of this analogy which got me thinking…
If you like historic and geographical artifacts and the stuff that's found in museums and you happen to visit one large museum with many rooms full of amazing items on display, and as you visiting hall by hall you get to one hall and you realize the door to the other hall is locked…there are a number of things you can do
i… You can choose to try figure out how to open the door and look for all the possible tactics u know to get the door open including knocking endless times…
or
ii…you can decide to sit at the floor next to the door and wait for someone to come open the door which might take a while…
or
iii…You can choose to enjoy the beautiful items in this room that you are in currently without trying to figure out how to open the door to the next hall.
Which option would you go for?
After much thinking i choose the 3rd option to be my life strategy. Other than spending time figuring out how to open the door to the next hall of beautiful things why don't i take time and energy to enjoy the amazing things in this hall that i am in currently and whilst at it the door to the next hall will be opened eventually and i will have had a great time in the long haul having enjoyed both sights in the two halls without stress.
My prayers have changed a lot lately from asking God to let me know where or what or how concerning tomorrow and instead i pray that God may help me enjoy the now and live life to the fullest currently without trying to find out the goodies He has in store for my tomorrow.
May you enjoy this day you have now and cease from spending so much time figuring out tomorrow or living in a disillusioned state because you cant figure out whats going to happen tomorrow.
A famous quote which has rocked my life off late is " Life is more of a Scroll than a Map…it unfolds bit by bit rather than clear-cut out route plan"
After this i don't want a Life answer book, instead i want my eyes opened to see the beauty in the now.
Opening My Scroll bit by bit,