Renown Citizen Tv present Janet Mbugua has joined the celebrations of Daddy Owen's remarkable 10 years in the music industry. The celebrated news anchor shares on her experience with Owen and the impact his song has had not only in Kenya but also in South Africa.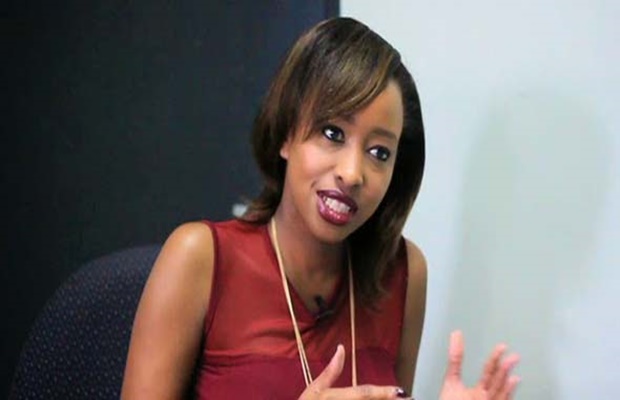 Known by many as the King Of Kapungala Daddy Owen is celebrating his 10 years as Kenyan gospel singer and the great achievements he has done throughout the period.
Staying relevant  for a decade as a gospel singer is not easy and this is the reason why Owen is joined in his celebration by great people like Janet Mbugua. Janet who is also the founder of "Inua Dada" Foundation shared on her personal experience with Daddy Owen as she carried out her Inua Dada Initiative.
"Owen and I met when i asked him  to participate for my foundation, Inua Dada .He is humble ,funny and very passionate about issues affecting vulnerable people. We clicked right away "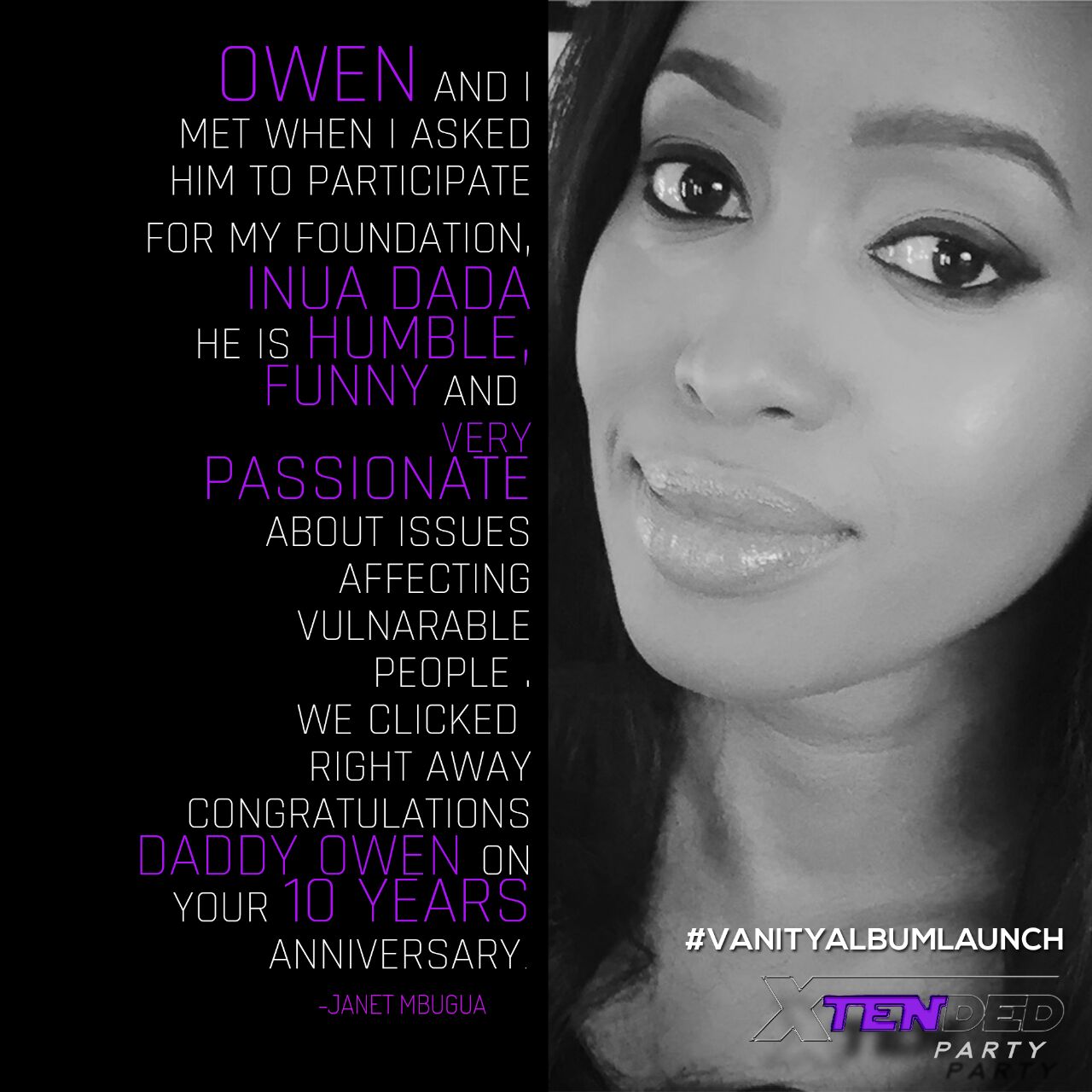 Janet went on further to share on her experiences with Daddy Owen's music while she was working as in South Africa.
"I used to listen to Owen's song Tobina when I was working in south Africa and would tell my colleagues that's a Kenyan and we have talent.  He's now a friend an I wish him all the best . 10 years is a Huge feat . Here's to 50 more years to come ….. Hongera Daddy Owen."