Irfan Karim produced a scintillating 108 for Kenya to pave the way for a stunning four-wicket upset of Netherlands on Thursday at Bert Sutcliffe Oval in Lincoln.
The defeat put Netherlands in fourth place in Group B, denying them a spot in the Super Sixes. Kenya go into the next stage from Group B, along with Papua New Guinea and Namibia.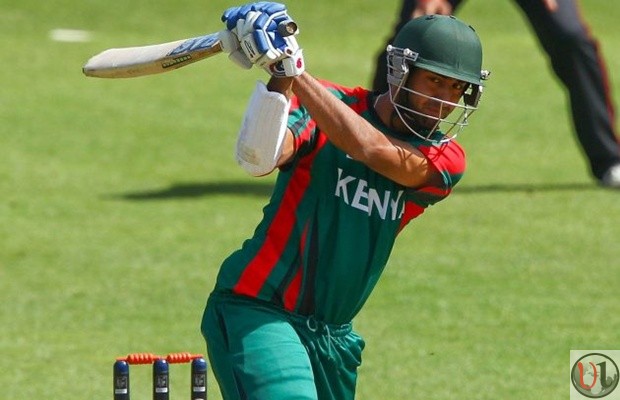 Netherlands, the pre-tournament favourites were sent in to bat by Kenya, as the latter team looked for the best chance to progress on net run rate. Wesley Barresi scored 137 not out for Netherlands and was part of a 136-run second wicket partnership with Eric Szwarczynski that spanned 30.4 overs.
Netherlands entered the final 10 overs of their innings on 188 for 3, but their steady pace from the start of the innings and an overall lack of a sense of urgency came back to haunt them in the end as they finished on 265 for 5.
Kenya needed to achieve the target in 36.1 overs to leapfrog over Netherlands on net run rate into third place in Group B. While Barresi's first innings ton consumed 150 balls, Karim torched the Netherlands attack to reach his century with his 15th four off just 81 balls. He received excellent support from Ragheb Aga (86) and the pair added 148 for the second wicket in 20.2 overs. Karim was the third wicket to fall with the score 240 in the 32nd over, leaving Kenya with 26 to score in 4.5 overs in order to pass Netherlands on net run rate.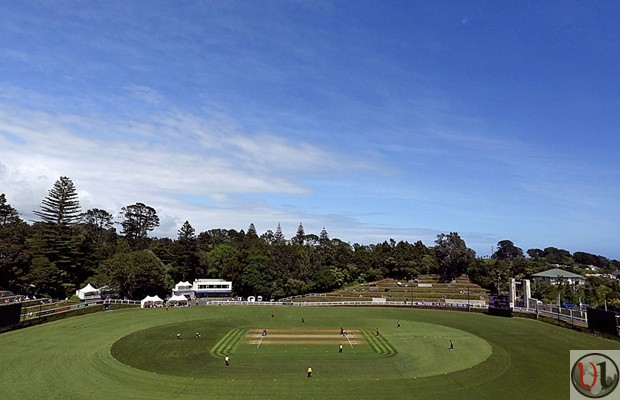 After a brief flurry of wickets, captain Rakep Patel and Steve Tikolo held their nerve, striking a pair of boundaries as part of a 13-run 35th over to make it 262 for 5 entering the 36th. Ahsan Malik removed Patel on the first ball of the 36th, but singles came off the next three deliveries before the winning run arrived off a wide. Kenya reached the target with room to spare in 35.4 overs. The win keeps Kenya's hopes of maintaining their World Cup streak alive.
Patel later said the win was a relief. "There was a lot of pressure on the boys today. They really performed and got us through to the next round," he said. "Chasing 265 could have been very difficult. But the way Irfan Karim and Ragheb Aga batted today was very good, and Collins Obuya finished things off nicely. This win means a lot to the team, and to everyone back home. The boys have believed in themselves and changed their own luck. The senior players are displaying real leadership and commitment."
Netherlands captain Peter Borren admitted the lack of runs in the last 10 overs had made the match difficult for the side.
"A lot went wrong today, in the field particularly. Their two batsmen played beautifully, and we didn't respond well," Borren said. "We probably didn't get enough runs in our last ten overs. We could have killed them off there with wickets in hand. But they bowled well and we struggled to get it away. That was pretty crucial."
Group A
| Teams | Mat | Won | Lost | Tied | N/R | Pts | Net RR |
| --- | --- | --- | --- | --- | --- | --- | --- |
| Scotland | 4 | 3 | 1 | 0 | 0 | 6 | +1.663 |
| Hong Kong | 4 | 3 | 1 | 0 | 0 | 6 | +1.069 |
| U.A.E. | 4 | 3 | 1 | 0 | 0 | 6 | +0.848 |
| Canada | 4 | 1 | 3 | 0 | 0 | 2 | -2.066 |
| Nepal | 4 | 0 | 4 | 0 | 0 | 0 | -1.567 |
Group B
| Teams | Mat | Won | Lost | Tied | N/R | Pts | Net RR |
| --- | --- | --- | --- | --- | --- | --- | --- |
| P.N.G. | 4 | 3 | 1 | 0 | 0 | 6 | +1.095 |
| Namibia | 4 | 3 | 1 | 0 | 0 | 6 | +0.574 |
| Kenya | 4 | 2 | 2 | 0 | 0 | 4 | +0.401 |
| Netherlands | 4 | 2 | 2 | 0 | 0 | 4 | +0.370 |
| Uganda | 4 | 0 | 4 | 0 | 0 | 0 | -2.259 |