This is the second time we are getting this information from our brother Willy Paul a signed artiste at Link Video Global owned by J Blessing.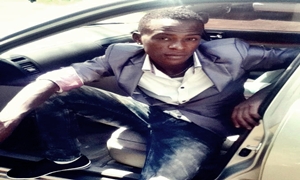 He says he was involved in a horrific road accident which comes just months after  he experienced another. The good thing is that he didn't get hurt nor did his friends who were in the same car. What we can just add is to pray for him and others who experienced the same.
This is what Willy Paul said :
The devil is not happy with us spreading the word of God. We almost died again!! Dj mo, size 8 d.k, willy paul and friends.
We were from a mission and i was driving my friend along kikuyu road to nairobi i tried to overtake and a lorry bumped into the car i was driving. the car was badly damaged but we my friends and i survived. along mombasa road the same happend to dj mo, size 8 n friends. then later that day d.k got poisond kwa chakula shetani is not happy but hatuwezi!!!!!! ashindwe