Kelele Takatifu a Gospel duo comprised of Mojishortbaba and Didi who simply make musical holy noise for the glory of Jesus have truly come from far and are also going far.  In short you can describe them as  creative blessed minds behind "Achana na mimi"   Bonga Bonga and Ni Msoh among other songs.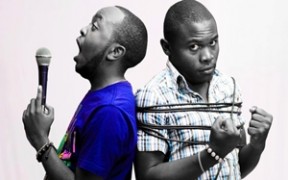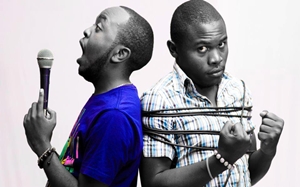 It was really funny and interesting to hear their life time experiences and journey as they grow as Artistes in the Christian Faith.
In an interview at Ghetto Radio last weekend the duo talked on how, one can be able to hold on to their dreams, self evaluate themselves and how important it is to put GOD first in all your works.
Listen in and get to hear more on this.