Emerald Events hosted the First Gospel Karaoke Night on March 2nd at Timers Restaurant. Without a doubt it was an awesome night to remember having hosted the Adawnage Band as  the main focus band of the night.
Its main objective was to:
1. Pull the youths from night clubs into family friendly and fun events;
2. Offer variety in the Christian entertainment scene;
3. Encourage deeper understanding of the messages behind popular Christian songs; and
4. Market artists and their brands.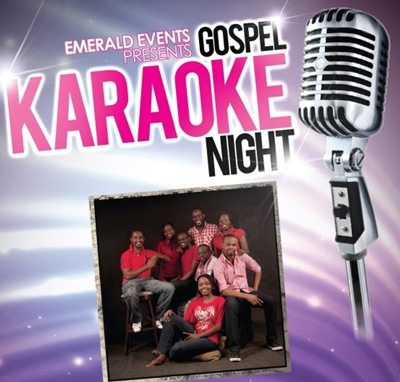 The Attendees got to enjoy great performances and also DJ mixes from Dj Sadic and hype sessions from the one and only from Genius Entertainment, The Hype Mover Mc Kelly.
At the End of The Event the winner's walked away with A Dinner For Two, Photoshoot and Auto graphed CD's.
Check Some Of The Photos Below : Click to view in High Quality.