What is the importance of GOD in our life's ? This is something that the following public figures will be sharing on when they meet together this Easter at Nairobi Baptist.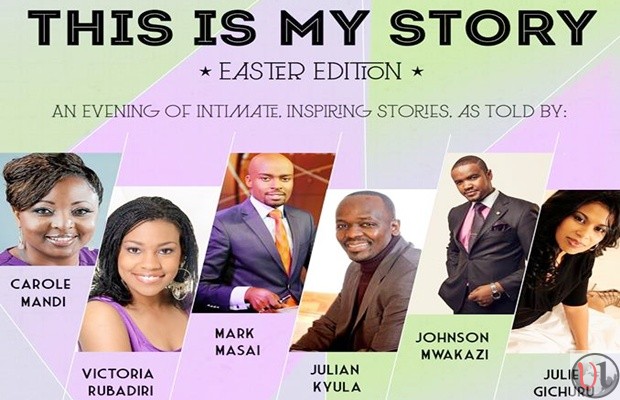 We have heard of how GOD has changed peoples life's from a point of being in a hopeless situation to a point of living a faithful life in Christ. This is the same story-line that Julie Gichuru , Mark Masai , Carole Mandi , Johnson Mwakazi , Victoria Rubadiri and Julian Kyula will be sharing on this Easter.
For a fact many would never know if the names mentioned above are people who are born again but in true sense they believe in our Lord Jesus Christ. Some of their stories would shock you at 1st when you hear them, but ultimately rather than leaving the place pertubed you will be left inspired on how GOD played a vital role in their life.
They will be hosted in a talk forum called "This Is My Story" that will take place this Easter on 12th April from 7-9pm at Nairobi Baptist Church. The host will be our lovely sister Kambua Mathu who will play the role facilitator in this case.
Entry is only Ksh. 1,000/=