Teaching is not about answering questions but about raising questions – opening doors for others in places that they could not imagine. If you have a brand and you don't have the know how of how to make your brand stand out then you need to make a date with this event this weekend.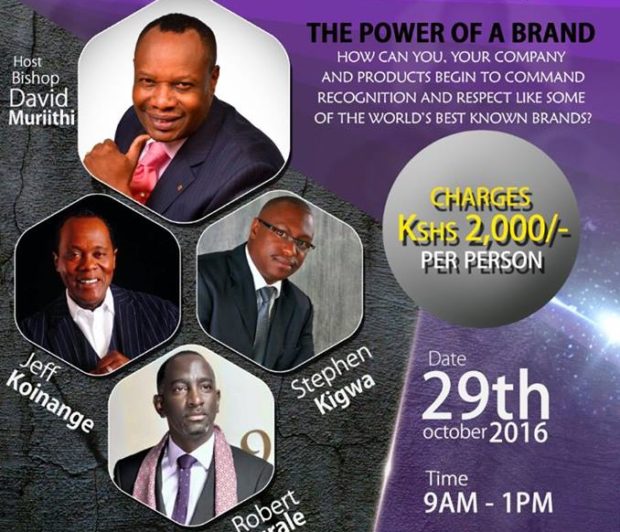 Re-Invent your brand is the place to be this weekend hosting top speakers in Kenya like
Robert Burale, Jeff Koinange, Bishop Muriithi, Stephen Kigwa

and

Dr Ofweneke.

If Shakespeare were writing today, he probably would leave out the lines:

"What's in a name? That which we call a rose /
By any other name would smell as sweet."

Re-Invent yourself will equip you with the knowledge of understanding your brand and how your company's products and services can command the worldwide presence.
Entry is Ksh.2000/- and venue is House of Grace Church.
Time : 9 am to 1pm
To Book call : 0727 011 858