The Vault 'Love and Hip-hop' Season II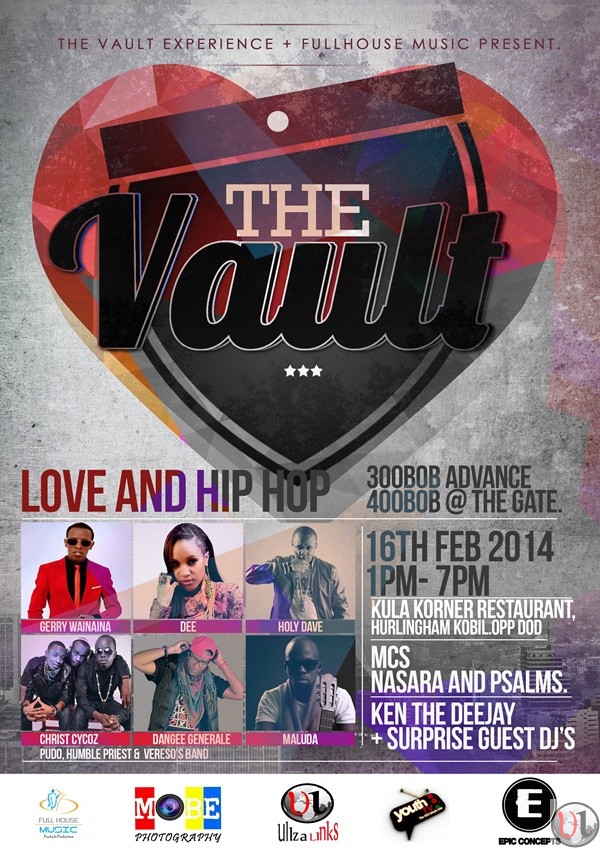 Event Description:
This is a bi-monthly Gospel hip-hop event showcasing lyricism, rhymes, poetry, allowing artists to interact with the entertainment industry players and offers an audience that is receptive to that genre a 
Hip hop Event like no other, we have all your favorite Music collection, Deejays, Artists and Poets under one roof. 
Join us and enjoy Great Food, Fun, Music and Amazing Company. 
Welcome to the Vault. #KeepVaulting!
Ticket Price: Early Bird tickets go for 300bob but you can buy 2 for 500bob at the gate its 400 bob.
Event Date and Time: Sunday the 16th of February 2014 from 1pm to 7pm
Event Venue: Kula Korner Restaurant, Hurlingham off Woodlands Road opposite D.O.D
Hosts Name: The Vault Experience