The Hype Mover Mc Kelly of Genius Entertainment is set to launch an all girls dance group.
Girls usually have talents in dancing but they don't get that opportunity to dance. As you would notice all dance groups nominated for groove awards are for boys with a few females here and there. How great would it be for girls to have their own dance group?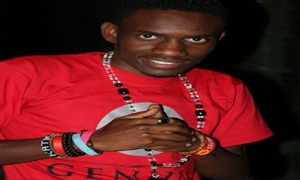 Mc Kelly "The Hype Mover" ( An Emcee cum Dancer with Alabaster Dance Crew) is set to launch an all ladies/girls dance group pretty soon. The ladies who will join this dance group will get an opportunity to minister, go for school missions and also events with Mc Kelly as their mentor.
Mc Kelly adds that girls need to have their own dance group and his main reason for starting the dance group will be to "give an opportunity for young girls to engage early in ministry through dancing."  How great an idea that is..
If you are a girl and you love to dance then you have to keep it locked on Uliza Links as we will keep you posted of how and when you can join the dance group. Coming Soon