Another Artiste we sat one on e One With on our niko linked project is JMB Gospel Son. A little bit about him is that: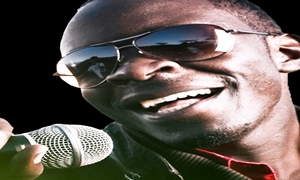 JMB Was Born in mid eighties and went through proper schooling to degree level having graduated with a BSC. In computer science. From Kabarak University J.M.B used to listen to a lot of Acapella "SET ME FREE", Reuben Kigame and Esther Wahome's Music from as early as standard six.
He got born again during an Easter convention at Kenya Assemblies of God Church in Nairobi Ruaraka in 1998 while having visited his uncle dr. Wanyama.
Music
Having grown and schooled together with producers' Joel and Cedric "cedo" from primary to high school he became fond of music and soon after high school he did his first recording with Joel "Father God" which did not get much airplay.(He plans to re do it soon).
He Has Done An Album By The Name Show Me And it entails :
ALBUM SONGS:
A. Show Me
B. Praise
C. Upendo
D. More than a winner (fet Dominic)
E. Celebrate (fet Winnie B)
F. Ebenezah (Violet Wanjala)
G. New Day (fet Winnie B)
H. Call on Jesus (fet Kera, Turix & Trixx, Mr Googz )
I. Touch and Burn
J. Situations
Here is The Interview We Did : One On One With Niko Linked Artiste : JMB Gospel Son
http://www.youtube.com/watch?v=jy-Xzn1zR8M