Kenya Union of Journalists(KUJ) has called on the Standard Media Group to ensure that it pays all its employees their respective salaries which according to KUJ have accumulated for some time now.
KUJ has issued a seven-day ultimatum to the media group for the arrears owed to the employees' failure to which the union will join the workers in solidarity to demand their salaries.
KUJ Secretary General Eric Oduor when addressing the press revealed that poor terms of service and non-payment of salaries were now the new threats to press freedom.
He added that if the two issues went unchecked the media industry would sink with all the investments that were being made.
"We cannot be championing and calling on the rights of the journalists when the employers themselves are the ones who are violating the rights of journalists, who will respect journalists if the employer doesn't respect them?" reiterated Oduor.
"Standard is the oldest media house in this part of the world it has not paid its staff for six months and for some photographers also have not been paid for ten months how do you expect these people to meet their financial obligations?" questioned the Secretary General.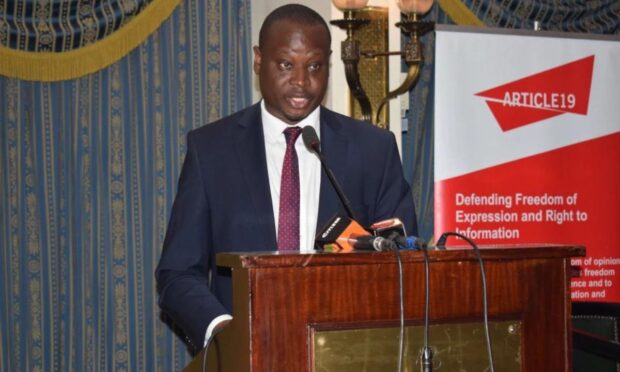 According to the KUJ Secretary-General, the union has had discussions with some employees at the media group revealing that purely bad management has led the company to where it is at the moment.
Due to the financial burden of the media company, one of the employees in an internal staff communication platform threatened to commit suicide if the company did not pay what was owed to them.
On the other hand, the media group in a statement said the company had remained focused and that its professional staff remained committed despite its challenges.
"A key challenge for the business has been the issue of the significant outstanding debts(pending bills) owed to the company and this has regrettably affected some of our operating timelines including timely payment of staff salaries," revealed the statement.
The Company in the statement added that it was undertaking various initiatives including a major cost reduction and efficiency enhancement drive, as well as a restructuring of the business to ensure that it conforms to the current economic realities.
However, the Kenya Union of Journalists, the Association of Media Women in Kenya, and the Association of Freelance Journalists in Kenya demand that the Standard Group be compelled to pay its pending bills giving priority to employee welfare.