Award Winning Audio Producer Billy Frank has done another amazing worship song called Usiende Mbali.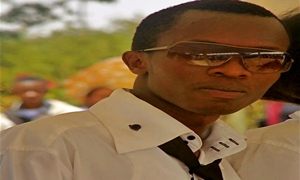 After leaving for the USA for his ministry things have just been going well for Billy Frank as the Lord has been with him all this way. This comes after his performance and later having to do sound for Us Based Gospel Singer Donnie McClurkin.
The Song Usiende Mbali ( Dont Go Far )  categorized as a worship song has a deep message as Billy Frank seeks for the Lords closeness as he says he is already deep in love with GOD.
This song just touched me deep inside feeling like i need to worship more and seek Lords face daily.
Listen Below :
Introducing Fresh and New Usiende Mbali By Billy Frank.