When will you ever see Larry Madowo without his phone ? Never Ever is the answer. Its that simple.
The selfie thing seems to be the bread of today as people cant do without it in each place they grace. Larry Madowo is one of them and as usual he took a selfie that "we didn't ask for" at Groove Awards 2014 held on Sunday 1st at KICC.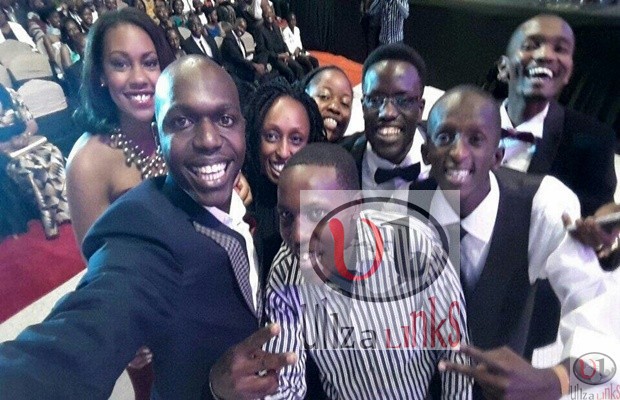 Its so amazing on the impact of social media in Kenya as when the selfie was taken within a span of a few minutes we were talking of hundreds of retweets later on to mark over a thousand retweets. Not like the one Ellen DeGeneres took at the Oscars but it was a good start to engage the audience watching live.