This is one whole funny story of a pick up line that a a born again Christian will use on a lady to get her in his box.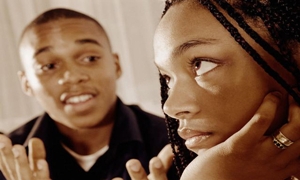 As always a christian guy will try to avoid harsh or dirty pick up lines but would be modest in his talk.  Lets review the top 10 pick up Lines that A christian guy would use from some research we discovered.
Pick Up Line 1
Guy : Praise The Lord My Beloved Sister…I Like Your Bible
Pick Up Line Two
The word says 'Give drink to those who are thirsty, and feed the hungry'; how about dinner?
Pick Up Line 3
I know its absurd, but every time I walk towards you, it feels like im being lead to bethlehem.
Pick Up Line 4
When Do You Go To "Kesha"..cause i cant wait to pray with you
Pick Up Line 5
Now I know why Solomon had 700 wives… Because he never met you.
Pick Up Line 6
Unfortunately I cant perform miracles and I've only got enough bread and fish for 2 people.
Pick Up Line 7
I'm a proverbs 32 kind of guy and you're a proverbs 31 kinda woman…
Pick Up Line 8
"hey.. i would work 7 years for your sister.. but i would work 7 more years for you."
Pick Up Line 9
"if i had to choose between a romantic date with you or a night with the fellas… i would sit at home and read my Bible."
Pick up Line 10
Let Me Take you Out..
Where?
At Home we watch Ntv Cross Over 101