Don't you just love Christmas spirit  when December knocks ? Well these two amazing ladies have brought the Christmas spirit even closer to home by doing an African version of the famous carol called
Mary Did You Know.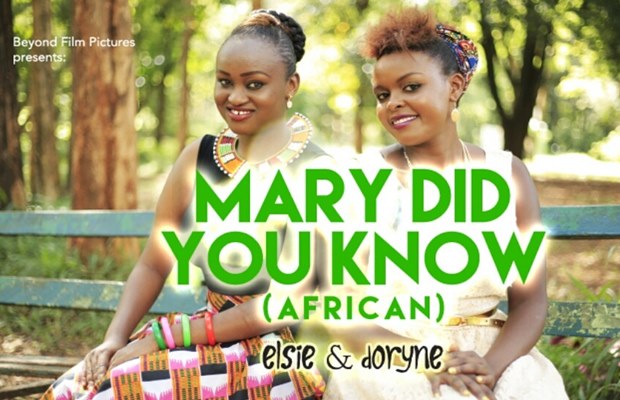 Elsie Kadima (who has previously sang Karibu nawe,Nitakuinua, Hakuna Mwingine and the most recent subtle release,Sawasawa) together with Doryne (known for her great pieces ; Peke yako and Ndukatavye Mundu) have teamed up to give every Christian an African Rendition to the Traditional Carol,"MARY DID YOU KNOW".
In this African rendition Elsie has translated the English version to typical "Luhya" dialect whereas Doryne sings it in the "Kamba" vernacular. With the massive vocal syncrony and balanced prowess in delivery,this Afro version caters for both urban and rural Abaluhya and Kamba speaking music consumers.
Mary Did You Know is a reminder that Jesus is for everyone.Urban or rural,Jesus came for all and He is not a respecter of persons.Mary the mother of Jesus did not know what mission awaited her Son,the Redemption plan that God had in store for Him.This song awakens every christian to what Christmas is all about,Jesus!
Watch the video below :
To download the audio file,Bonyeza 69944#.
Merry Christmas!