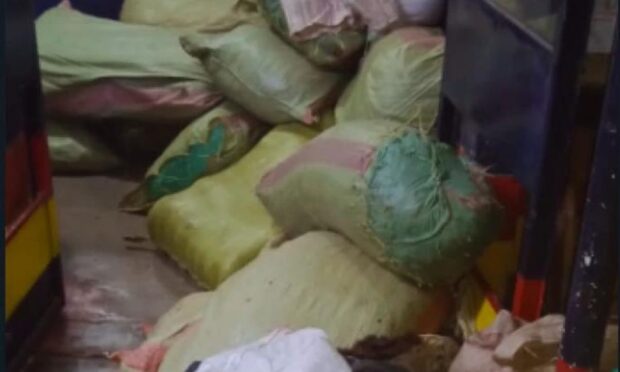 The church has once again come to the limelight for all the wrong reasons. This time the religious place is at the center of a drug trafficking business.
This is after police officers from Ongata Rongai seized a total of 26 bags of bhang stashed inside a church in Kware area.
According to the police the confiscated drug from Africa B church is estimated to be worth over 6 million Kenyan shillings.
With the help of the area residents police got information about the illegal business that was carried out in the church which led to the crackdown.
During the intelligence operation police were able to discover stolen electronic goods and also some goats which had been slaughtered in the church premises.
The area police boss applauded the residents for sharing the vital intel with the men in uniform that led to the arrest of two suspects and the seizure of the bhang.
He added that the two suspects would be charged in court with possession and trafficking of illegal drugs and further help in arresting other members involved in the syndicate.