While you're waiting for that special person God has prepared for you, there is a need for you to learn and possess certain virtues that will help while in marriage.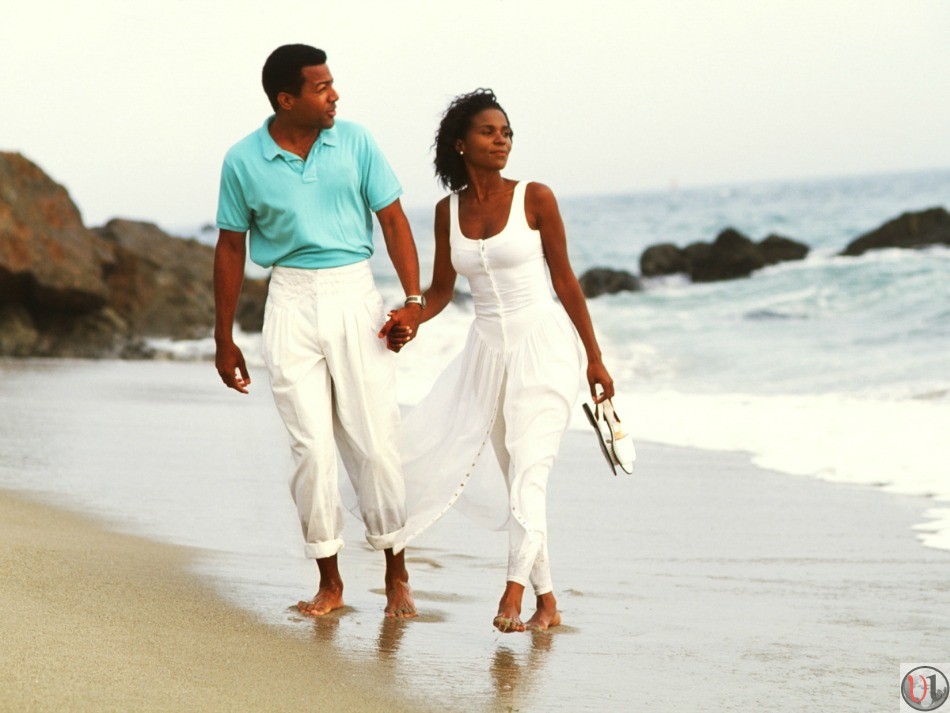 Here are six Virtues that will help Singles in waiting:
1. Patience
You need this virtue in times when things don't work out as planned in marriage, when there is a delay in expected outcomes in every area of marriage, when you've put in all efforts and it seems results are not forthcoming and when you have expectations from your spouse and it's not forth coming as it ought to in certain areas of your marriage.
Even while raising and taking care of children, one needs to exercise patience in handling, instructing, directing, advising, encouraging and correcting them. Some children are slow learners and will need extra time and attention to be given to them before they can grasp what is being taught to them. If you lack patience your efforts will be highly frustrated and fruitless in marriage.
Patience is waiting for your own time to get married and not getting married because your friends/age mates are getting married.
2. Tolerance
This is one virtue you will definitely need because you will be living with an entirely different person with a different mindset, different ways and approaches in doing things. The person will have a different way of life, different beliefs and understanding of how things should be done, a person with standards higher than or below yours, a person with a different background.
So while you work towards bringing understanding between you and your spouse and change in unpleasant behaviours, Be Tolerant!
3. Self Control
Many of us as singles have high altitudes of anger level that we can say and do anything to anyone when we are angry. We unleash such high altitude of anger on family and friends without control. But my dear, when you lack control over your anger you can say such derogatory and depressing words that might not heal or might take longer time to heal in the heart of your spouse.
Words are powerful and can do great harm. Proverbs 18:21 says "Death and Life are in the power of the tongue, they that love it shall eat the fruit thereof".
Your actions too can cause irreparable damage if not controlled. It is advisable to think of how best to handle the situation rather than being sorry for an irreparable damage caused, Proverbs 16:32 says, "He that is slow to anger is better than the mighty, and he that hath rule over his spirit than he that has taken a city".
Having control over your anger will help you solve the problem better than retaliating, exchanging words, using force and physical strength (fighting) upon each other. Ecclesiastes 7:9 Says "Be not hasty in your spirit to be angry, for anger rests in the bosom of fools".
For the ladies, have enough self control not to confront your husband with fights and have a restraint on what you say when you are angry. For the guys, no matter what your wife says to you in anger, it is absolutely, completely, entirely and totally wrong to beat a woman particularly, your wife.
4. Understanding
We all possess weaknesses in different areas of our lives. Understanding eases communication and the flow of love and peace in the family, Prov. 4:7 says "wisdom is the principal thing, therefore get wisdom and with all thy getting, get Understanding".
Knowing and understanding the weaknesses of your spouse should enable you to support and encourage your spouse in order to strengthen those weaknesses he/she possesses. It might be a deficiency in knowledge or skill your spouse has that you are better informed in. You can teach your spouse in other to sharpen that weak point he/she has to become a strong point for him/her. it should be used for the benefit of the two of you as one.
Every gift, talent, knowledge, idea, skill that you possess, that you have gained while you are single should be beneficial to your spouse. You are to complement each other with your strengths and strengthen each other's weaknesses.
5. Willingness To Learn
Be open to learn! You will be getting married to a person who has a different approach to getting things done. Don't say, "No, I can't do it that way. That's not how I was taught to do it" or "That's not how I was brought up to do it".
For the ladies, you may end up marrying a man whose culture is different from yours and so you are going to learn how to prepare different types of foods and ways to serve them. Besides, even if you are of the same tribe and culture, there will still exist differences in ways and understanding of doing things. As it is said, no knowledge is a waste. Knowing how to do a particular thing in different ways becomes an advantage to you.
Everything you've learnt while single will be useful to you in marriage and you keep learning and growing in knowledge after getting married. Knowledge gained can also be used to teach others and make meaningful impact in their lives.
6. Prayers
A family that Prays together stays together. Sir/Ma, Prayer is the key. Prayer does in the spiritual what man cannot achieve in the physical and brings desired results to the physical. Prayer goes a long way to influence and bring about a positive change, so while you are yet single, be prayerful!
Matt 21:22 says, "And in all things, whatsoever ye shall ask in prayer believing, ye shall receive". Do you want to bring about a desired outcome in the life of your husband/wife?, pray about it, take it to God in prayers. Whatever that is not going well or needs to get better than what it is, pray about it. Mark 11:24 says "Therefore I say unto you, What things so ever you desire, when ye pray, believe that ye receive them and ye shall have them". Don't just talk, nag and complain about it "Prayers do for man what he cannot achieve with his physical abilities". Cultivate the habit of praying rather than murmuring, talking, nagging and complaining about it. The need to be prayerful cannot be overemphasized and exhausted. Prayer Changes things!
Props: Gospel naija