Sad news reaching us is that several people have been injured and others feared dead in Umoja Estate in Nairobi when a matatu was hit at the intersection of a railway line by a train.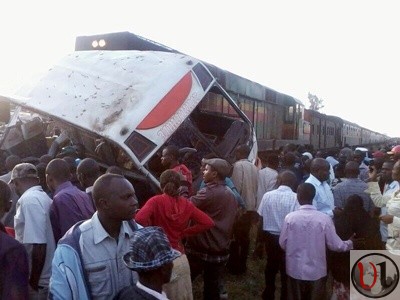 An Umoiner matatu-bus was crossing the railway line at Mutindwa on its way to town and sadly it collided with a train at the intersection. The train was coming from Town headed to Dandora.
8 People are feared dead and scores injured.