Something noted by some one and so I decided to share also.
Have You ever seen on A Sunday where people on social media be it face book or twitter share information about GOD but on other days theirs no information as such?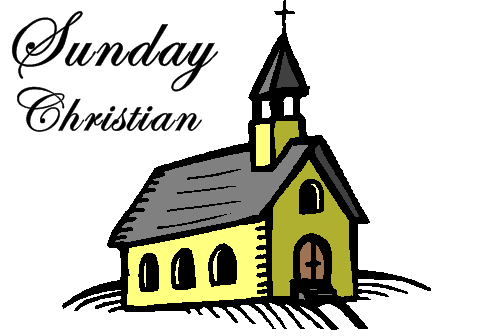 A Sunday Christian in definition is a christian who has set a specific day to worship GOD. So Are You A Sunday Christian?
Worship is a life style and should be part and parcel of peoples lives on each and every day. Why should I live the rest of the week playing with GOD in acts of rebellion and remember him on a particular day.
Is this true worship ? The question behind my asking is what usually happens on the other days where we find anger gossip hatred and cyber bullying both on social media and offline. Why Is This So?
We should change this acts and return to A Heart Of Worship where we live for GOD and GOD Alone. Not GOD today and tomorrow I am listening to music that does not glorify GOD or either I am partying some where , where people are drinking or either I am sleeping with some one outside of marriage.
Worship is a life style and GOD does not share his worship with any one else.  He needs as to worship him in truth and in spirit and not on a particular day but on every day.
Rev 4 : 8 -11
"….and day  and night they never cease to sing 
Worthy art thou Our Lord and GOD to receive glory and honor and power for thou didst create all things and by thy will they existed and were created"
Better choose Christ today in your heart