Richard  Njau alias Astar born again Kenyan  Gospel Artist who spreads the word of God through rap and spoken word has a great deal for all the creative content creators .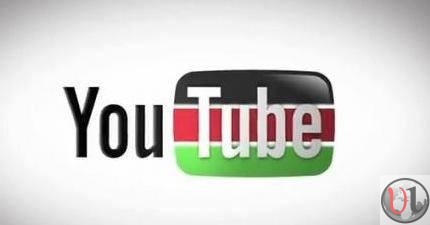 Astar who is now the ambassador of  Google + Kenya sends a great message to all the youth  interested to join him in the Google breakfast set to happen at the end of this month.  Here is his message to you:
 2 Years ago the Youtube Logo for about 48hrs was changed to the logo below. The implications behind the logo change was massive for content creators in Kenya however few have ripped the benefits (due to lack of knowledge). Last week I received some information about Youtube that was mind blowing!! I'm like musicians, film makers, content creators need to know this stuff!! They need to know that these options are available to them!! This information needs to be passed on to others so that they too may benefit… 
27th Sept. 2013 – Google Kenya will host our 2nd Google Breakfast completely focused on "YouTube". #CTA101 
If you are a creative/ content creator and would like to attend please send an email to Njau.Richard@gmail.com with your email/mobile contacts and a short profile about what it is you do and we we'll get back to you. cheers!! 
P.S. – we will stream the event LIVE via G+ Hangout for those who are interested –http://Google.com/+CTA101
Deadline – 15/09/13