Tourism C.S Najib Balala did the unexpected when he joined Watamu residents for a sky dive at the Ocean Sports Beach in Kilifi county. C.S Najib `Balala had been invited to preside over the release of some rehabilitated turtles at the Indian Ocean and that's when he took a ride on a plane.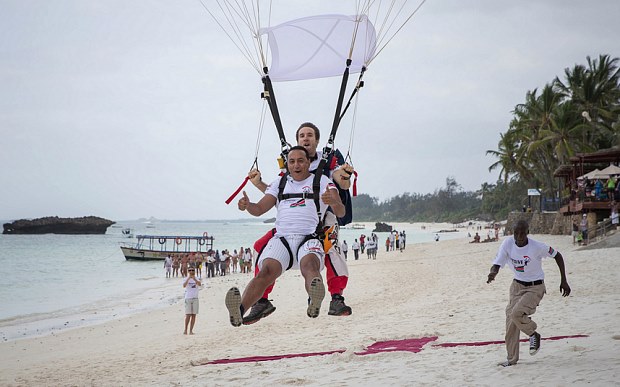 Skydiving is one of the craved for sports at the coast and many tourists both local and foreign engage in this sport whenever they visit the north coast.
Mr Balala said the "fantastic" 11,000-foot tandem jump was proof Kenya had "so much to offer" than beautiful beaches and safari, including scuba diving and kite surfing, before going to release rehabilitated turtles back into the Indian Ocean in an event streamed live on the web for the world to watch.