Hip-hop music is one of the first genres of music to be introduced into gospel music and without a doubt these young soldiers of Christ will be taking gospel hip-hop to a whole new level.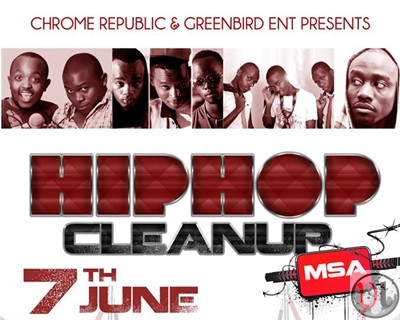 Gospel hip-hop artistes Kenn Eddy Krezi, Christ Cycoz, Kelele Takatifu and SOC will be heading to Mombasa to clean it up through the word of GOD. The event called Hip-hope Clean Up will be going down on the 7th of June at JCC Buxton from 7pm till Dawn.
This will sure be a must attend as its something they have decided to do to save souls to Christ. To join them in the event will be amazing gospel dancers including : Exodus, Electric, Waletao and Da Dove.
The Emcee will be Mc Jose and Mcee Rawnie and on the decks will be Dj Syke. Make a date as entry is absolutely free.