Gospel Worship singer

Christina Shusho

is a mother, a lover Of GOD and also a mentor to many gospel musicians not only in her country Tanzania but also in Kenya.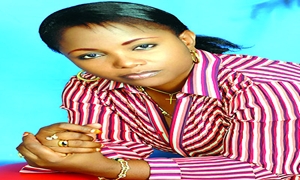 She was awarded Groove Awards Tanzania Artiste of the year 2013 on 1st June and on Sunday the 2nd, she had an interesting interview on Tukuza Tv On KTN.
As a minister of the word she could not avoid to say what she feels is being done right and wrong in the current urban gospel music.
One of the points she made out clear is that : "The Kenya Gospel Music is getting worse rather than good as Kenya gospel artistes are not singing bad songs only that its more of entertainment gospel.
The sad point is that gospel music has now gone main stream and that's where we ask are doing the right thing such that the world also now loves us?
To quote her in Swahili she said: "Kenyans artistes are making gospel music worse rather than good as a variety of Kenyan gospel artistes are bringing more of the world entertainment music in the current gospel rather than worship."
Further she said : " A multiple of Kenyan Gospel artistes do not focus on saving the soul of the listener when recording the song in the studio, rather most focus on entertaining the audience on stage performance."
Christina was bold to say her version of the gospel by saying that gospel musicians in Kenya need to look up to the Kenyan gospel icons including : Mary Atieno , Sarah K ,Emmy Kosgei, Daddy Owen and many others as their mentors.
Her friend Geraldine Odour also echoed her words in adding that : "The current dance moves are just not right. As you cannot possibly differentiate between gospel dance and secular dance in a video if you mute the volume of the video playing."
This is something our artistes need to look out for , because if we become mainstream then we are just another industry as secular industry as Mag44 said.
Romans 1:16 :
For I am not ashamed of the gospel, for it is the power of God for salvation to everyone who believes, to the Jew first and also to the Greek.

Nipe Macho – Christina Shusho
http://www.youtube.com/watch?v=4qHHdYfo21E