So now everything is now settled, as
Size 8

 

Reborn

chose our Lord and Savior Jesus Christ and now she is working to bring more souls to the Kingdom.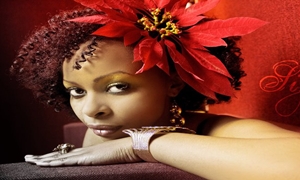 If she had not made this big decision then i would have never run across some of the comments and responses that came through on her salvation and also her debut release Mateke.
I saw this comment from a viewer who never used to like Size 8 and see what the viewer said now :
"I never used to like size 8..that much..even after she was born again…not until i had my 15 months old baby boy singing MATEKE…I could not understand what he was saying because he kept on repeating it(malele malele malele malele) when i asked the mum what he was saying.
I was shocked..that's the small dude is singing Mateke…..That's priceless…i want to buy the dvd for this video i take to him..where can i get one..the price doesn't matter when it comes to my son."