A Gospel Minister
Dafari Daf

will be bringing to you something new this time round after a new turn in his music called 100% Christian Album.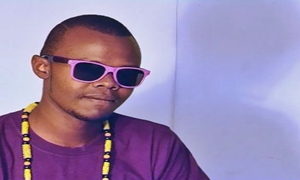 This is a new turn around in the minister's life as I would term it "Its All About Jesus and Not Dafari".
Dafari made news a while back when he turned his gospel music "Monday Till Sunday" from ragga ( high tempo ) to a worship version which was a big move in his career as a gospel singer.
Now Dafari presents his new Album called 100% Christian Album Tour which will come in time after the launch of the new album.
Listen Below to the new version of "Monday till Sunday" aimed at drawing people from the hype and the tempo of the original song to the presence of God. This song will be in his upcoming album titled 100% CHRISTIAN.
http://youtu.be/fuPXEcOzkJw