This was one of the toughest weeks we have ever had in the gospel ministry as our mother Christina Shusho talked about the changes in urban gospel music.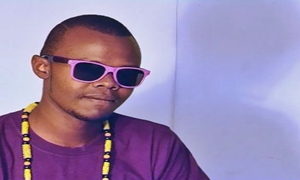 This is one topic which we feel we need to sit down and talk about as gospel ministers because we have billions of souls to save to Christ. If we stand divided then we lose our main goal of winning souls.
Only three groups of artistes among others have come in support of Christina Shusho ( MOG , Mr Googz and Dafari ) while some have decided not to talk about it.
Dafari "The Disciple" has decided to break his silence today by doing a worship version of his song Monday Till Sunday which we feel is a turn around in his music. The main reason that he has done a worship version of his high tempo single is because:
" He Aims at drawing people from the hype and the tempo of the original song to the presence of God.This song will be in his upcoming album titled 100% CHRISTIAN."
Read his story below and also watch the worship version below :
For sometime now,God has been exposing some dirty stuff about some Gospel Music Acts in KENYA and around THE WORLD.As a man of God, i have been taking the back sit to watch all this unfold in my eyes as i prayed asking GOD for the right time to speak.
John 14:6 (KJV) Jesus saith unto him, I am THE WAY, THE TRUTH, and THE LIFE: no man cometh unto the Father, but by me.
1.We have lost the way,the way we sing,the way we talk,the way we correct one another,the way we praise and worship,WE HAVE LOST THE WAY. The way which we now follow is found in Proverbs 16:25 (KJV) There is a way that seemeth right unto a man, but the end thereof are the ways of death.
2.We are afraid of the TRUTH hiding in lies and deception thinking that we serve God while we serve our own desires. Without knowledge we are still in bondage because in John 8:32 The Bible says (KJV) And ye shall know the truth, and the truth shall make you free.
The TRUTH is the word of God by which we do not want to live a sanctified life by it, like it says in John 17:17 (KJV) Sanctify them through thy truth: thy word is truth.
3.Our songs and lives do not give life to those who are lifeless i.e we do not win souls,since we have Christ in us,while Christ by himself is life according to John 1:4 (KJV) In him was life; and the life was the light of men. John 5:26 (KJV) For as the Father hath life in himself; so hath he given to the Son to have life in himself.
Going out to win souls comes as a sacrifice and self denial in the music industry where people will spit in your face for standing out for THE WAY,THE TRUTH and THE LIFE,but this scripture John 12:25 (KJV) He that loveth his life shall lose it; and he that hateth his life in this world shall keep it unto life eternal. –should serve as an encouragement to my fellow Artists,Preachers,Deejays,Radio presenters,Dancers,Music and Video Producers,Promoters and the whole Christian family at large who will today choose to serve HIM come what may.
This should be the greatest mission statement for our lives as Christians, Mathew 28:19-20 (KJV) Go ye therefore, and teach all nations, baptizing them in the name of the Father, and of the Son, and of the Holy Ghost:Teaching them to observe all things whatsoever I have commanded you: and, lo, I am with you always, even unto the end of the world. Amen.
Lets get back on course,JESUS CHRIST;THE WAY, THE TRUTH AND THE LIFE
Play my new song and VIDEO and may it be your pledge from today,serving JESUS without fear from MONDAY TILL SUNDAY all around the clock.
Here is The Old Version
http://youtu.be/VaOJHqQ472Y
Here Is The New Version
http://youtu.be/fuPXEcOzkJw