A crowd of several hundred gathered Saturday night to see Detroit's newest resident: A 9-foot, 2,000-pound statue of a goat-headed occult idol named Baphomet.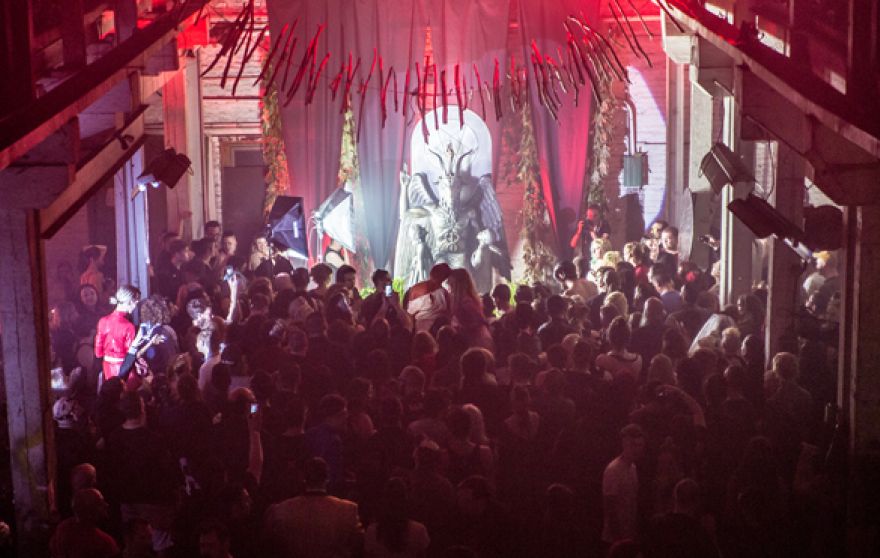 The Satanic Temple unveiled the bronze figure to an estimated 700 attendees at an undisclosed location. The group's initial venue canceled after local religious groups protested.
The group's approach to secrecy with the second venue led to little opposition on Saturday, Director of the Detroit Satanic Temple chapter and national spokeswoman Jex Blackmore told Fox News.
"Protesters arrived for a short time at our first ticketing location, but retreated after only about 30 minutes," Blackmore said. "One woman attempted to block the event entrance and was removed by the police in cooperation with the building's owner. "
Guests were washed in red light shining down from the rafters at the venue as "dark punk" bands played and DJs performed from a stage located beneath a lighted, upside-down crucifix. Satanic Temple officials delivered speeches and a pair of shirtless men held candles on either side of the statue, prior to its unveiling.
This is truly the end times as the Bible says :
2 Timothy 3:1-5
But understand this, that in the last days there will come times of difficulty. For people will be lovers of self, lovers of money, proud, arrogant, abusive, disobedient to their parents, ungrateful, unholy, heartless, unappeasable, slanderous, without self-control, brutal, not loving good, treacherous, reckless, swollen with conceit, lovers of pleasure rather than lovers of God, having the appearance of godliness, but denying its power. Avoid such people.
1 Corinthians Chapter 6
9 Know ye not that the unrighteous shall not inherit the kingdom of God? Be not deceived: neither fornicators, nor idolaters, nor adulterers, nor effeminate, nor abusers of themselves with mankind,
10 Nor thieves, nor covetous, nor drunkards, nor revilers, nor extortioners, shall inherit the kingdom of God.