Conrad Karukenya, famously known as Tiger Power, got a lovely birthday surprise while he was admitted at Kenyatta National Hospital.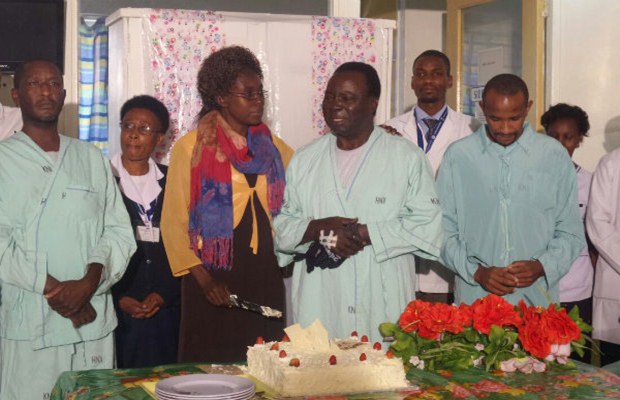 Karukenya, who is recuperating after being admitted with heart and lung complications on July 20, was treated to a surprise party by his family and relatives as he turns 65.
"I did not expected it and I want to say thank you," he said.
His wife Agnes Wanja expressed gratitude for the care he is receiving.
The hospital's staff said Karukenya is making good progress and will be discharged soon.