Love is a wonderful thing , which needs to be nurtured in order for it to continue blossoming. DJ Krowbar and his wife Joy having nurtured their love for the last 5 years together as  husband and wife have something to celebrate about as they mark their 5th marriage anniversary today.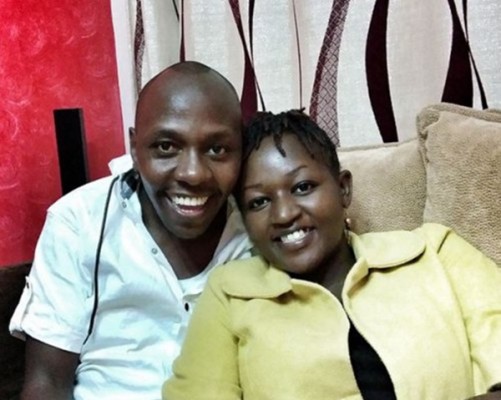 Joy took time to celebrate the love of her life, her husband and the father of their two lovely children in a special way over the social media as she jotted down a beautiful message for him.
"A day like today 5 years ago, I stood before God and men and I made a commitment to my super amazing husband, it has not been a perfect journey, but a great one. To my loving husband, my companion and my best friend, I would not have prayed for a better man than you. You are amazing in so many ways and I am looking forward to sharing and celebrating many more years with you. You are our family leader, a great husband and a loving dad to our 2 gems. May God bless us in our next season. I LOVE YOU. HAPPY ANNIVERSARY TO US," it read.
We here at Uliza Links wish the couple a happy anniversary as they mark this special occasion in their lives.