First of all we would like to say thanks to GOD for how he has taken us. We remember when we launched ulizalinks.co.ke not many people could be able to access the site. You had to go to a personal computer in a cyber/office/school lab to access it.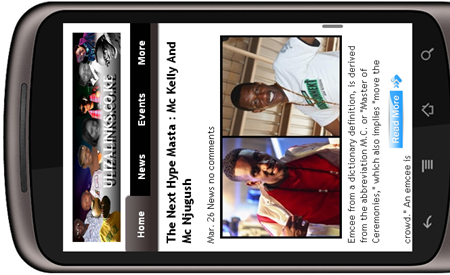 Well we thought about this and now we gladly announce that www.ulizalinks.co.ke is now available on your mobile phone. No need for a Pc, all you need is an internet enabled phone whether it's a normal phone or a smart phone , we got you covered.
All you need is to do is  log on to www,ulizalinks.co.ke on your phone and see the new design. We already tested it on Saturday and the feedback we got was just amazing. Now It's easy to access the site anywhere anytime as long as you have an internet enabled phone.
Its even easier to share a story with your friend all you need to do' is tell them to check on their phone.
Check some of the pics of how our site looks on this phones.
Android Phones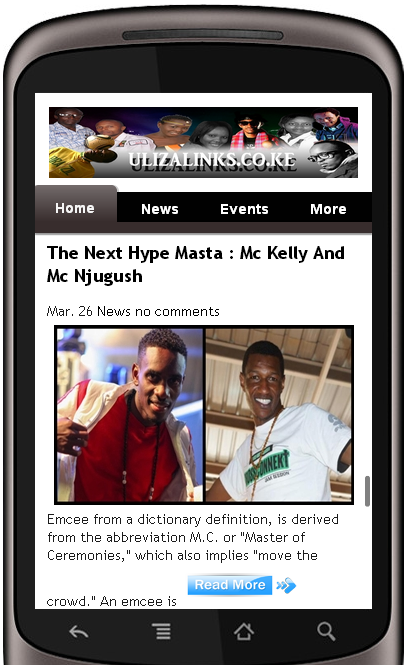 Black Berry Phones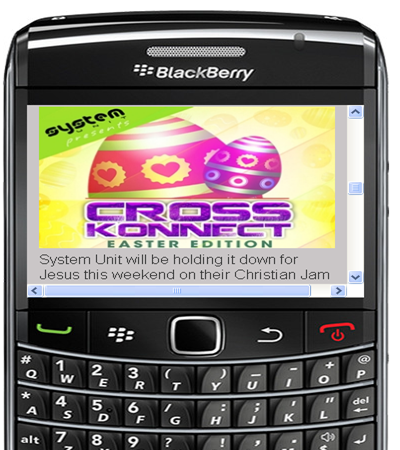 Iphone