The news broke and now the management of Fly 540 have responded to the claim that one of their frequent client Bishop Jackson Kosgei was forced to crawl.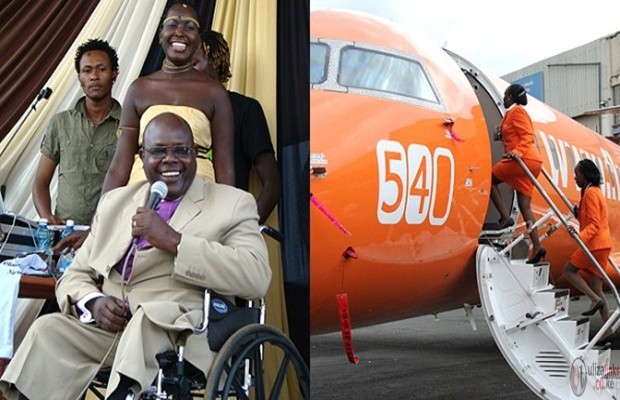 Read here :
"We commend and support Bishop Jackson Kosgei and his tireless work to raise awareness of the difficulties faced by less-abled people. Fly540 Kenya is proud of its track record and the contribution it makes to help wherever possible.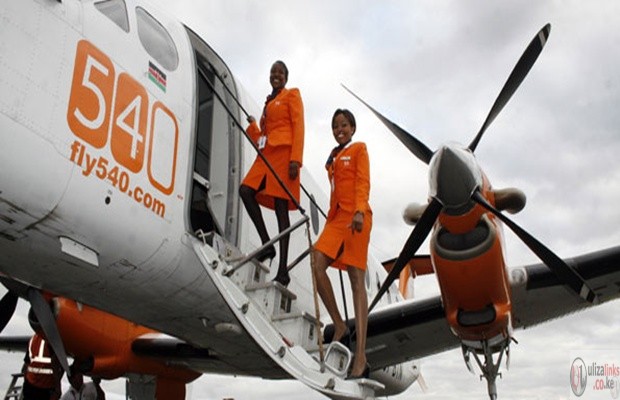 "We are investigating this allegation and taking the matter seriously. We also take the matter of health and safety of all our passengers very seriously and, like all airlines, insure all our passengers against injury. What we can and cannot do are dictated by terms and conditions of insuring our passengers. Due to the type of our planes, we cannot provide cover for immobile or lift-on/off passengers.
The aircrafts in use are not fitted with the special equipment needed for these situations and, as a result, our insurance does not provide cover against any issues that might arise through our employees physically carrying a passenger. We are however able to assist wheelchair passengers who can be escorted up to the aircraft door, as long as they are able to climb the stairs – and provided we are informed at the time of booking. We make this clear to everyone and it is in at least three different places on our website 
Once we have concluded our investigation we will make it available to the relevant authorities. Additionally, we are happy to meet the Bishop and discuss how we can make matters easier for him in the future."