As Uliza Links we have ventured in promoting new talent in the gospel ministry and today we bring you "Ammoh". He has done a new music video called Strategy which hit 16,000 views in 3 days.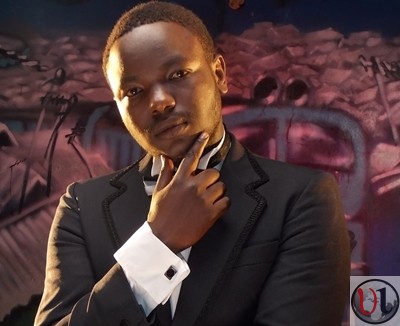 What Are His Real Names
His real name is Amos Wamae Kimani,the only one in his family,born in 1988 in Nyeri.
School Life
I went to King'ong'o primary school and performed good in music as a subject till class 5 when the system changed. Later on I joined our drama club and realized I could really do well.
Later on he was awarded as the best actor in his province and went to Gituro High School in Nyeri where he continued participating in drama and music festivals so his interest in music grew till He left high school.
After High School?
After high school I did a course in Hotel Service but discovered music was a better option for me.
So I Chose Music?
I recorded my first song in 2008 at Kidreys,Ngara but didn't do as I expected,so sort of a better studio which landed me at Carena Sounds where am recording music working with Carena my producer till now.
My New Song "Strategy"

http://youtu.be/fvw2tZnq1xI
My inspiration in music has always been God which is the reason I ventured into Gospel music to change lives positively and give hope to the hopeless,and that was the idea behind my new song Strategy.
I first did Strategy 3yrs ago with Kris Eeh Baba but didn't do as expected so i redid it this year with Brayo who is also talented and we also happen to record at the same studio.
My Dreams And Hopes
As a gospel artist my dream in music has always been to reach the masses and influence them positively with the word of God and my songs does exactly that going by their reception.
My Mentor
In writing my music I draw inspiration from Kirk Franklin,Mary Mary
among other internationally recognised artists.Am woking really hard
to get my music recognised internationally so that the good message
can reach masses.
How Is It Now In The Ministry?
Currently my new song Strategy is doing well and at the same time building my own company Ammorico Agencies which supplies building and construction goods here in Nairobi.