After we featured the inspiring story of Joyce Mugayuki last week, we bring you another touching story of  christian singer Margaret Margie who has gone through up and downs in life but finding hope in the end.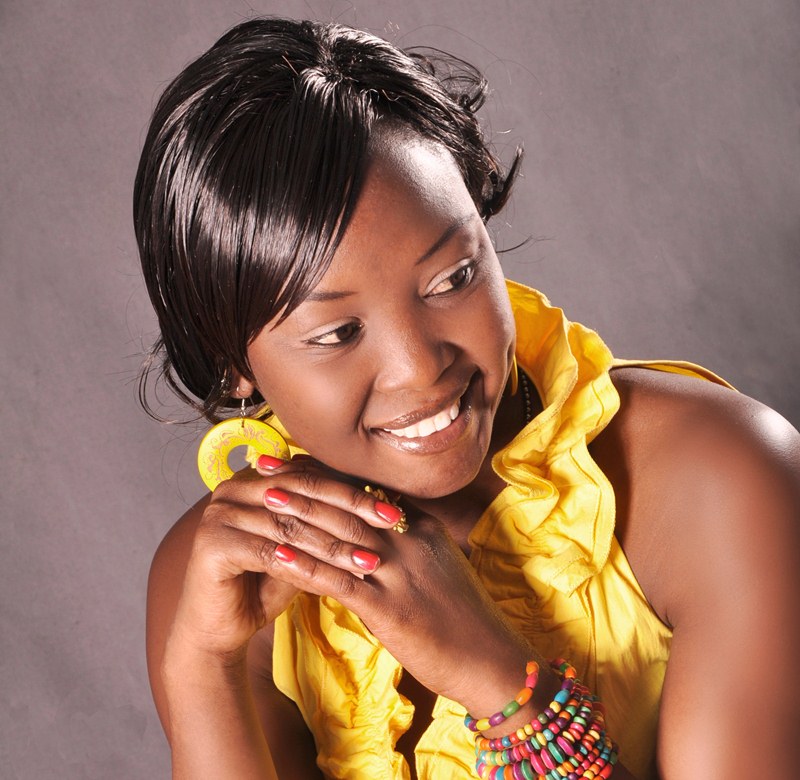 Margaret is a born again dynamic gospel artist passionate about her call in the ministry of praise and worship. She has a passion of serving God in which she seeks to bring a new meaning to gospel music while reaching to people through music. Her major hope she says is to uplift a standard for church music all for the glory of God and the edification of the body of Christ.
Though now Margie has settled in life she shared her story of how she got pregnant early and her efforts to give up in life.
"I was born and raised in Nairobi the 4th born in my family." She starts her story.  "My early years of life were good since we were doing well as a family with my mum running a big shop and my dad doing businesses in and out of Kenya.
When I was a little girl my mum had a big challenge especially when I was sick because no matter what happened to me or if asked how I was feeling my reply was always "God is good".
However things went downhill when her mum passed on leaving them with her dad tasked to take care of 5 young children. This was not the smooth path of life that Margie and her siblings had planned for as they found themselves leaving in the slums and little by little the situation became worse with hardly any food to eat at times.
Devastating Event
"The most devastating event of my life was in my teenage years on a tragic Christmas day when I fell in a big pot of boiling water. My hands and face were badly burned; I was admitted in hospital and was unrecognizable since I didn't have a face for many months, my fingers also stuck together."
The devil had planned to destroy her face and render my hands unusable. "I thank God because He had other plans" , Margie says. After many months of pain and minor surgeries she was healed and could use her hands again but this left her with scars on her face and hands to remind her of how God fought for her. Margie reveals
"The situations of life got worse which pushed my dad to serious drinking since he was not able to raise fees for our high school education. To make matters worse I found myself pregnant at a young age and this only added salt to the injury, leading me to contemplate suicide since I had vowed never to have an abortion and didn't want to be a burden to my family.
Since we lived near a railway line, I decided I would throw myself on the rail when the train was passing since the train would pass at 4 pm every night."
Steadily she went to the railway line and lied there waiting for the train to come and crush her to death.
What really happened next to Margie on her attempt to commit suicide. A miracle happened. How did she move on ? and did she give birth to the baby.