Hailey Beiber is addressing all the critics and haters who have been going wild about Justin and Hailey's outfits when they step out. The two usually have different looks although they are both heading to the same event.
Simply put, Hailey and Justin Bieber have different intentions with their looks when they step out. In fact, Hailey and Justin are unfazed and unafraid of stepping out on mismatched outfits during a special event.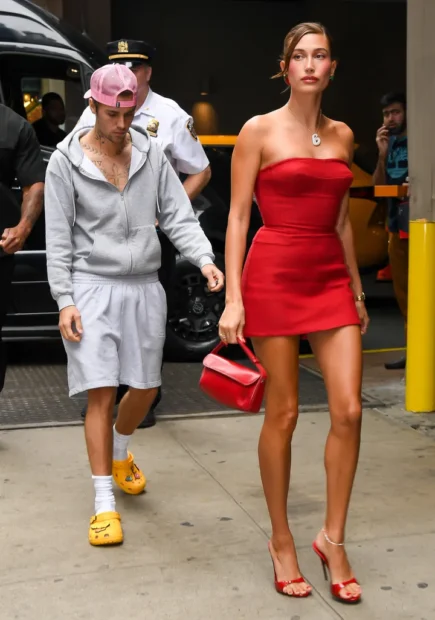 Their mismatched outfits have however caused a lot of buzz online. The most recent being when the couple were attending a Rhodes event for Hailey. The model was seen wearing a fitting mini-red dress with stilettos.
On the other hand, the Yummy singer was seen wearing lounger wear and yellow crocs that contrasted his pink baseball cap and grey loungewear set. Making it look like the pair were attending separate events.
In an interview with GQ Hype, Hailey said, "It's so funny because I see so many people talk about this." She went on to point out that Justin is usually the first to get ready whenever the pair is going out.
"He may want to wear baggy sweats to dinner, and I might want to wear a tiny little dress just because that's how I'm feeling," Hailey added.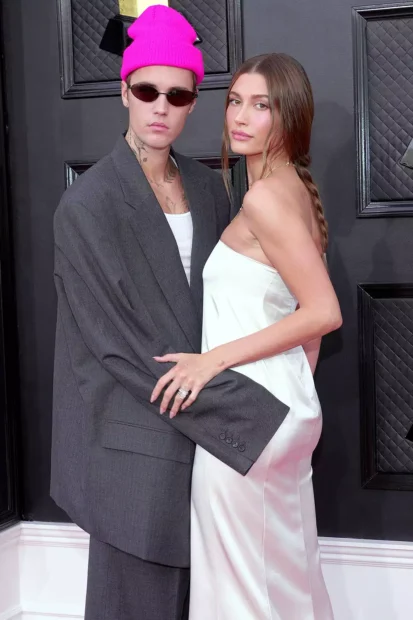 She went on to say that they can't take time to decide what they will wear and try to style coordinate. "We can't sit there and be like, so I'm going to wear this and you are going to wear this."
The two are clearly unbothered by the haters who keep on looking for loopholes in their marriage. The two however sometimes do coordinate, a few months ago, Hailey and Justine were spotted both wearing oversized leather jackets, white tees, and denim.
Unlike most Hollywood couples, the two have completely separate styles and are not afraid of expressing it at the expense of getting lots of online backlash. This clearly doesn't affect how much they love each other.
The two celebrated their wedding anniversary and shared sweet messages to each other online on their separate social media platforms.